With Fernie on the EPIC PASS, winter bookings are rolling. With up to 7 free days at Fernie, the cost of a POWDER HIGHWAY trip here drops away. Get your EPIC PASS  – http://www.epicpass.com
 Check out the WINTER BLOCKS and LET US SQUEEZE YOU IN. We just had a FIVE DAY BLOCK in FEBRUARY OPEN UP!
FALL VISIT SPECIAL – Book a 2 day weekend this fall! Longer stays get 4 nights for the price of 3.
Calendar Prices below are per night plus a cleaning fee of $400/stay – plus 15% in taxes. Calendar Updated October 9, 2018.
Send a text to 403 836 3283 or email to dave@skithetimbers.com for all inquiries.
---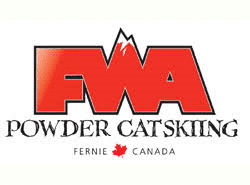 CAT SKI FERNIE WILDERNESS ADVENTURES & MAKE YOUR POWDER HIGHWAY EXPERIENCE EPIC!
To quote the late Warren Miller – "If you don't do it this year, you will be one year older when you do!"
Clients are increasingly CAT skiing & resort riding from The Timbers. It's an experience to enjoy The Timbers lodge combined with a few CAT ski days.  Get your fill of powder turns and luxuriating, without the backcountry price tag. Plus you are free to experience dining on the town or catching Jam night at the Brickhouse!
  Several Timbers groups are already booked into FWA for 2019!
Book 1 seat at FWA for $550 p.p. per day.  Fill a 12 person CAT and get one seat free. Timbers Pickup/dropoff  available
---
YOUR POWDER HIGHWAY EXPERIENCE IS ONE CLICK AWAY…
TEXT DAVE AT 403 – 836 -3283 or EMAIL DAVE@SKITHETIMBERS.COM 
REACH OUT EVEN IF WE ARE BOOKED – LET US HELP