Skip to content
RIDE THE GEM OF BC'S POWDER HIGHWAY.
Powder skiers have played in Fernie for decades with best odds for powder over other Canadian ski resorts. Yet for years Fernie Alpine Resort was known only to a smaller circle of keen powder skiers. It had a handful of fixed chair lifts, and access to the upper reaches of the resort required a steep T Bar ride and a surface cable tow.
It was a weekend hill in the 60's. In the 70's Fernie saw further development by Heiko, its European owner. He was hands on in its development, plodding it along every year.  I first skied there in the 90's. Even then, it was still folksy, you got to know the lifties by name.  Only two of its bowls had lift accessed terrain with the other used for slackcountry. Despite the lack of lift access it was an incredible place to ski.
fernie wilderness adventures
cat ski and stay packages
Book your Timbers Cat Ski & Stay Package This Year
Track Epic Backcountry Turns at Fernie Wilderness
Then Kick Back at The Timber's Mountain Lodge…
Packages from $3500 p.p. – 7 nights/4 resort and 2 Cat Ski Days
Explore FWA (below), then contact us to lock it in..
Text 403-836-3283/email dave@skithetimbers.com
cat skiing
fernie wilderness adventures
Fernie Wilderness Adventures Snow Cat Skiing was established in 1986 by Kim and Deb Sedrovic. Their goal was to provide clients with an exceptional outdoor experience in a relaxed, casual atmosphere.
FWA's terrain is nestled in the world renowned Lizard mountain range just south west of the Fernie, an region known for its legendary snowfall.
With elevations over 7,150 ft / 2170 meters, coastal storm tracks unload their snow here, providing dry powder  for skiers and snowboarders to enjoy.
With over 5,000 acres of terrain and a network of alpine ridges, the guides have a vast array of ski lines to choose from. Come and experience the stunning ridge vistas, alpine faces, treed valleys and spectacular gladed meadows.
FWA Cat Skiing is sold by the day.  Seize the opportunity to make your ski trip truly legendary, jump into an FWA Cat on your ski trip to Fernie!
MAKE IT YOUR WINTER TO dISCOVER
The Fernie FACTOR
Today Fernie Alpine Resort has lift access to five alpine bowls, more vertical, great fall line runs and well spaced trees.  The bowl features are well sheltered from wind, retaining more of the snow and adding a little creature comfort to your ski day. There is lift access terrain here for all abilities.
With five bowls to ski, the variety of terrain is immense. Combine that with an abundant snow pack and Fernie is a standout. The large snowpack results from a  unique valley system that directs storms to the higher elevations of the range, dumping their burden of snow into Fernie's alpine bowls. The snowfall often beats weather predictions, dubbed the "Fernie Factor", with up to 37 feet of snowfall annually. One season here and I was in deep.
Snake Ridge became an instant favorite long before a ski magazine listed it as Canada's best powder run. It exists because there isn't a high speed quad to its upper reaches. The resort has struck a nice balance of lift capacity and accessible terrain to explore for snow.
If you are lucky enough to get here, be sure to make the traverse to the outer edges of the bowls, their snowy rewards are worth it.
Checkout Fernie, the gem of the powder highway!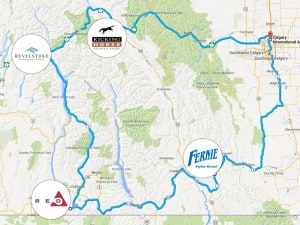 Fernie is a hip mountain town with restaurants, pubs and shops worthy of a destination ski trip. With historic buildings, 360 degree mountain backdrops, its no wonder the movie Hot Tub Time Machine was shot here.
Don't expect to get overrun by crowds like you do at uber resorts like Vail, or Whistler.  Dubbed the coolest town in North America by Rolling Stone Magazine, it's actually peaceful to walk Fernie's historic downtown streets and take in  the local vibe.
Spend a week or a winter season and most snow-seekers feel part of something special.
Check out Fernie, the gem of BC's powder highway.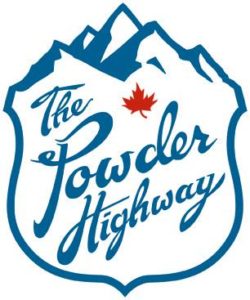 The Terrain
0
ALPINE BOWLS
0
SKI RUNS
0
ACRES OF TERRAIN
0
OF VERTICAL
[ess_grid alias="grid-1″]
The mountain
0
HIGH SPEED QUADS
0
QUADS
0
TRIPLE CHAIRS
0
SURFACE LIFTS
Book now
+1 403-836-3283
Mon – Fri 10:00 AM – 08:00 PM EST
dave@skithetimbers.com
Contact Us

Facebook-f


Instagram

[ess_grid alias="house_grid"]